Alberta Heritage Railway Roundhouses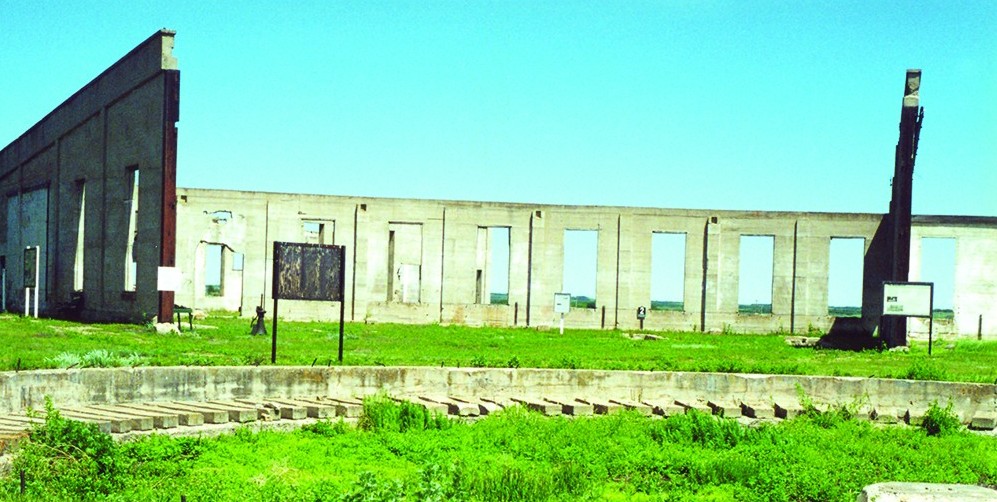 A "Roundhouse" is a term used to describe a steam-era locomotive servicing facility – built in a semi-circular form – that featured a common lead and turntable to allow access to the individual "stalls" where locomotives were serviced and repaired.
Constructed at important terminals and switching yards, many of the roundhouses across the North American rail network were demolished once railways switched from steam to diesel power.   
In Alberta, through the efforts of dedicated community volunteers, two roundhouse sites of the Canadian Northern Railway continue to survive:
Big Valley Roundhouse – With Big Valley being the divisional point on the Canadian Northern's Vegreville to Calgary branch, the company constructed a 5 stall roundhouse with its 70 ft turntable in 1912, and in 1918 another 5 stalls where added. The foundations of the turntable, coal dock, and stores building – together with the concrete walls of the roundhouse are now preserved as an Alberta Provincial Historic Resource, complete with interpretive signage to guide the many visitors who arrive each year aboard Alberta Prairie Railway's popular excursion train operations.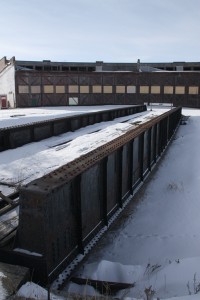 Hanna Roundhouse – As divisional point on its "Goose Lake Line" between Saskatoon and Calgary, the Canadian Northern started construction on the Hanna roundhouse in 1913.  Originally 10 stalls and a 70 ft turntable were constructed, with 5 additional stalls added in 1919.  The Hanna Roundhouse Society together with the Canadian Northern Society is currently working to preserve and restore this important piece of railway history.  This structure too is a Provincial Historic Resource.
The Big Valley and Hanna Roundhouses are part of the larger collection of buildings preserved by the Canadian Northern Society and its partners in central Alberta.  For further information please see:
If you have the opportunity to visit the Big Valley or Hanna Roundhouses the day trips are well worthwhile.