The BTRC is a locally owned shortline railway in south central Manitoba.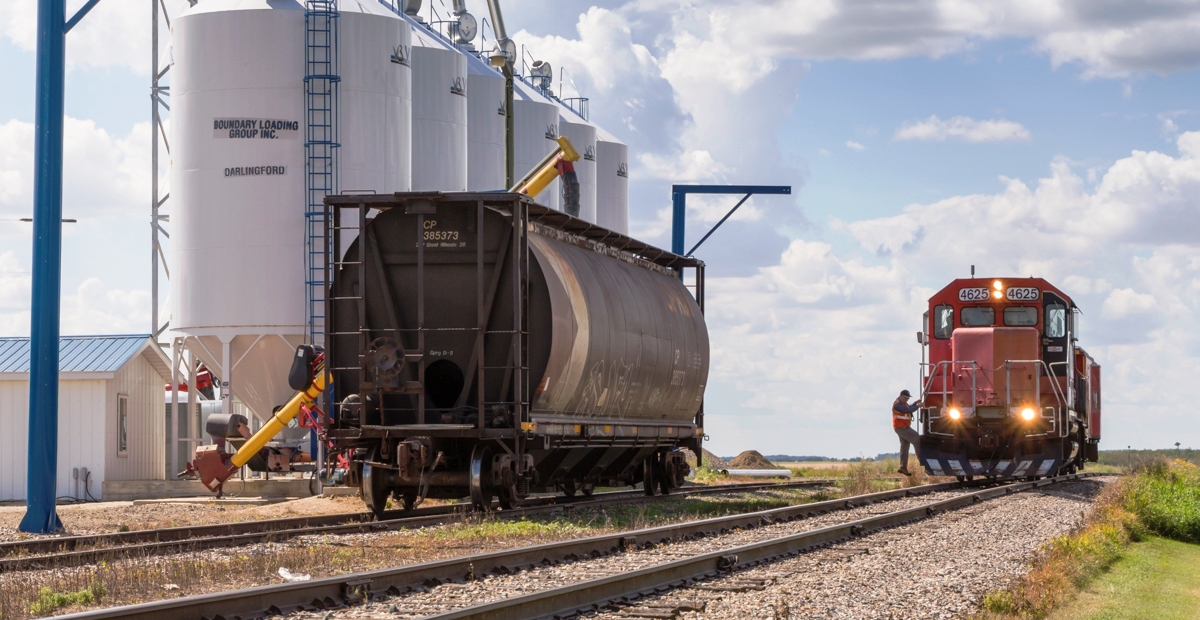 The BTRC began 8 years ago when the CP sold the railway between Binney and Morden in the Pembina and Stanley municipalities. The track was scheduled for salvage when members of the local agricultural community struck a deal to purchase 23 route miles of track and offer rail services to the community. Since that time the rail service has grown to include an additional 27 miles via a CP trackage rights agreement through Winkler and Plum Coulee to the Interchange at Rosenfeld. Rosenfeld is 55 miles south of Winnipeg.
BTRC's primary business is the movement of grain from stations at Thornhill, Darlingford, Manitou and Binney. There are four producer-owned grain handling facilities located on the line – providing an option for producers to directly market their grain to several different marketers an brokers.  In the past 7 years they have moved over 420,000 tons of grain, the equivalent of 3200 producer cars. This environmentally friendly transportation method results in 1/3 less fuel being required per tons of grain when compared to Super B trucking. This is obviously good for the environment and also good for overall safety in the community as one grain hopper railcar removes 5 tandem trucks of grain off local roads.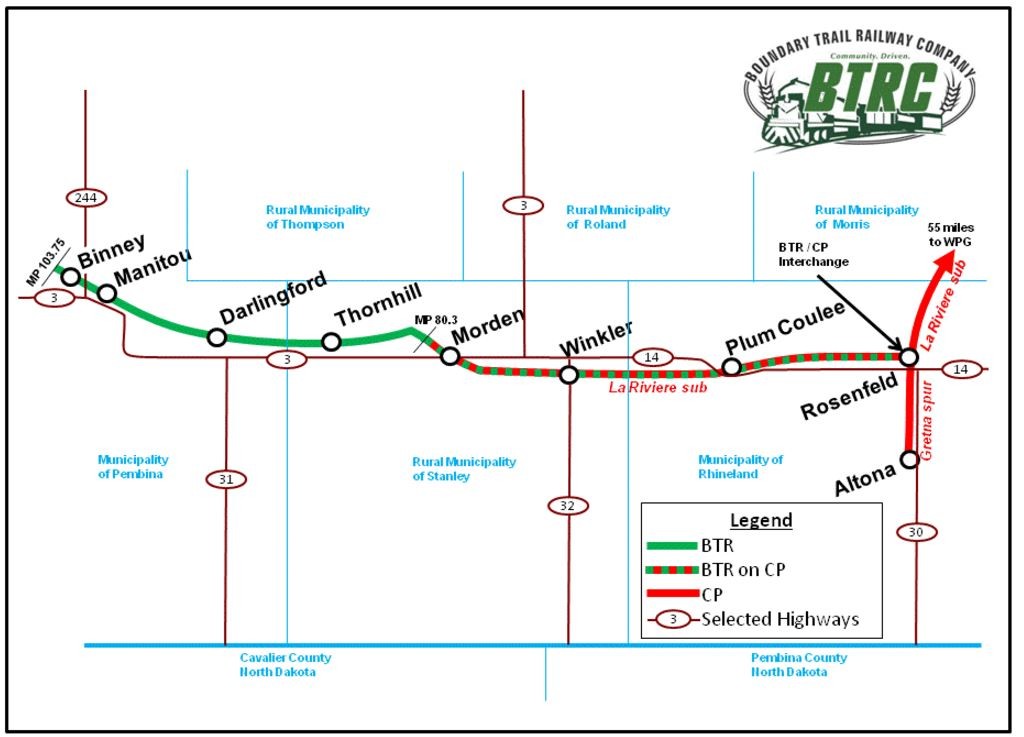 The shortline railway has also grown to offer additional services beyond outbound grain hauling. Fertilizer and inbound freight is now shipping into Morden and Winkler. BTR – together with its partner Canadian Northern Plains Rail Services – also offers track storage services in a secure setting and contract services that include track inspections, locomotive inspections, and track maintenance and rehabilitation services.
BTR is a leader in rail safety and business practices in Canada for shortline railways. For more information on their operation please visit their website at http://btrc.ca/