Fort Steele Railway Company.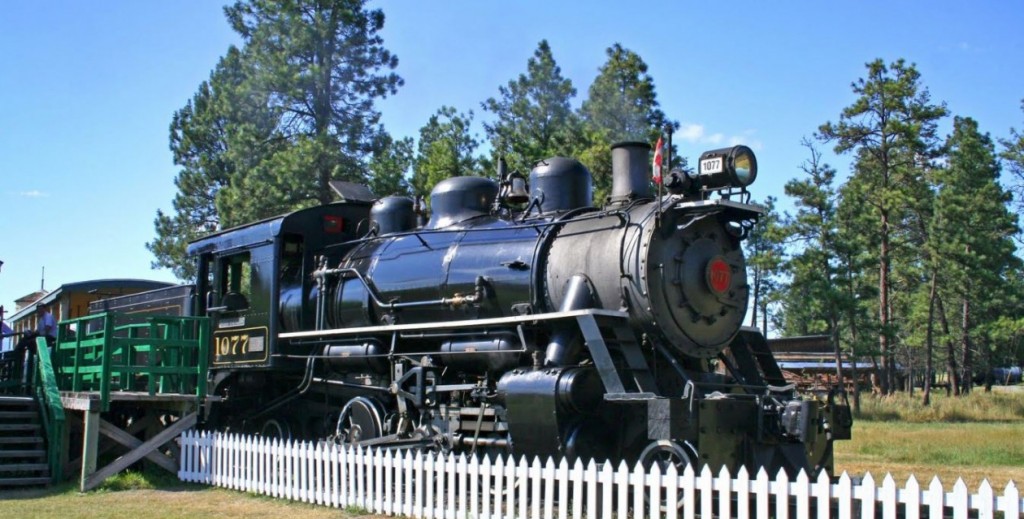 If you are visiting the East Kootenay and have an opportunity to ride the Historic Fort Steele Railway it is a terrific experience. You travel through the beautiful countryside on a 1923 steam train. The railway is situated in the Fort Steele Heritage Town 16 KM north of Cranbrook. Fort Steele is a National Historic Site of Canada and was founded in 1864.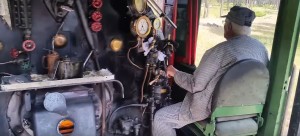 The train features a Montreal Locomotive Works 2-6-2 locomotive. It was originally built as a wood burning locomotive for the logging industry in BC. The train was bought by Cathels & Sorenson in Port Renfrew on Vancouver Island and later worked in Chamainus for the Victoria Lumber and Manufacturing Company which was later bought by MacMillan Bloedel. MacBlo sold the engine to the Government of BC for its historic significance.
The train was rebuilt by Herb Hawkins at the Drake Street Roundhouse in Vancouver. In 1989 it was moved to Fort Steele to replace the 115 Shay locomotive which is still on display there. The train began operations in 1992 and has been running the Fort Steele Railway ever since.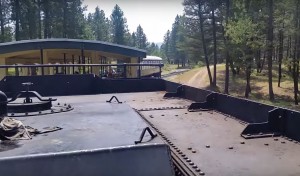 The Fort Steele Railway is a trip back in time along a 4 km long track that loops above the Kootenay River. The ride features a short stop where the St Mary river joins the Kootenay river. It is a perfect way to experience what it must have been like back in the days of steam trains. The ride is very affordable with tickets ranging from $7 to $12 dollars. There is also a good collection of other railway equipment on display from the Steam era at the museum.
From Preserved! Steam Locomotives website here are a few stats.
| | |
| --- | --- |
| | Type: 2-6-2 |
| | Builder: Montreal Locomotive Works |
| | Number: 65337 |
| | Year Built: 1923 |
| | Weight: approx 90 tons with full tender |
| | Current Owner: Government of British Columbia |
| | Use: logging/museum train/movies/rides |
| | Current Status: Operational |
The #1077 has also appeared in many movies including The Grey Fox, The Journey of Natty Gann, and Shanghai Noon. It has also appeared on TV on Dead Man's Gun, Arby's commercial, the History channel and National Geographic special.
Fort Steele is open year round but the train only runs in the Summer months from mid June to the first week in September.