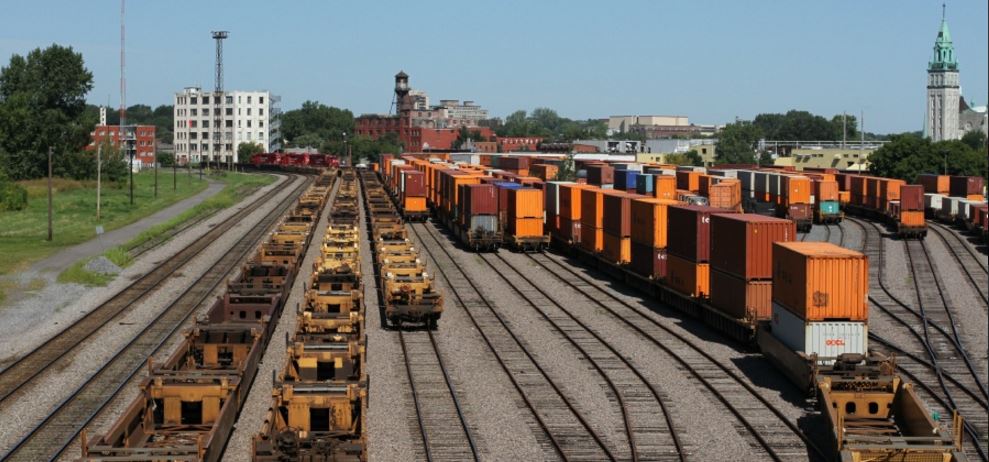 We Can't Thank You Enough!
The Industrial Railway Safety Conference is a growing forum for health and safety professionals, railway operators, suppliers and regulators to all come together and to gain insight on the most up-to-date information on Safety, Technology, Operations Management, and Rules and Regulations. The success of this event has largely been the result of our attendees who bring forward railway knowledge, best practices, technology and resources…all geared towards making railways safer.
Being Safe is Being Productive
"Being Safe is Being Productive" is the key message reinforced across all the panel discussions and presentations. The true aim of the conference is to help shed light on resources and information, helping companies, big or small, run industrial railways with safety as a top priority. If everyone does their part correctly, it raises the bar for safety and efficiency over the entire railway network.
A Successful Forum
176 registrants…a Sold Out Event!
Over 80 companies represented and participating in networking sessions.
All Full Sponsorship spots were Sold Out! Visit the sponsorship roster, CLICK HERE
Canadian military helicopter pilot – Operation Athena, 2009/2010 – Captain Stephen Robertson delivered a heartfelt and powerful debut speech that was well received as a standing ovation from the crowd! He also authored the book, Go for SHAKEDOWN and was present at the Supplier Networking Reception to sign copies of his book.
Attendance for the Supplier Networking Reception was up over last year as it continues to build momentum. Live entertainment, the Art Gallery showcasing local artisan talent, and the exceptional catering are unique offerings you don`t see at many conferences.
New to the conference was Soul of Canada's Heritage Railway Video that was showcased during the luncheon. The images and educational value of the content was second to none! Not many have seen these vintage Canadian images, and as a result, many more can better understand the history behind the greatness of our railway network.
An Industrial Railway Safety and Operating Practices Committee has been established and will meet on a regular basis as a knowledge-sharing effort in its community.
From Far and Wide
Participants experienced the benefit of networking sessions, panel discussions and the Evening Supplier Networking Reception. The audience is diverse and shows all of us that in order to operate railways safely, you need a cross-disciplinary engagement. Here is what our audience make-up recently looked like:
Owners & Presidents of Companies, Managers (Project, Site, Rail, Terminal), Logistics, Foremen, Yard Supervisors, Marketing, Business Development, VP's & GM's, Health and Safety, Safety and Security (Field and Advisory), Dangerous Goods, Client Engagement, Storage, Rail Operators, Site Coordinators, Instructors, Engineers, and Distribution. As well, the conference attracted participants from all across the continent. Here is a look at where some of our audience members were from: British Columbia, Alberta, Saskatchewan, Manitoba, Quebec, Ontario, New Brunswick, Georgia (USA), Missouri (USA), North Dakota (USA), and Wisconsin (USA).
See Yourself in Lights!
We have uploaded a video slideshow of conference images. You can find it on the website or click on this link, CLICK HERE
Have a look! Likely, you will see some great shots of you and your friends!
Mark Your Calendars in 2017!
Due to the popularity of the conference, plans are being developed for another one on October 24, 2017 at the Dow Centennial Centre in Fort Saskatchewan, Alberta, Canada. Please continue to visit the conference website on a regular basis for updates and request to get on the conference mailing list if you aren't already on it. Early registrations and sponsoring is welcome and will be posted on the website as soon as possible.
If you have any thoughts on program topics, please contact Event Director, Alexandra Peterson 780-721-4651 or email: registration@industrialrailwayconference.com