Special Consideration must be given when encountering Restricted Clearance Signs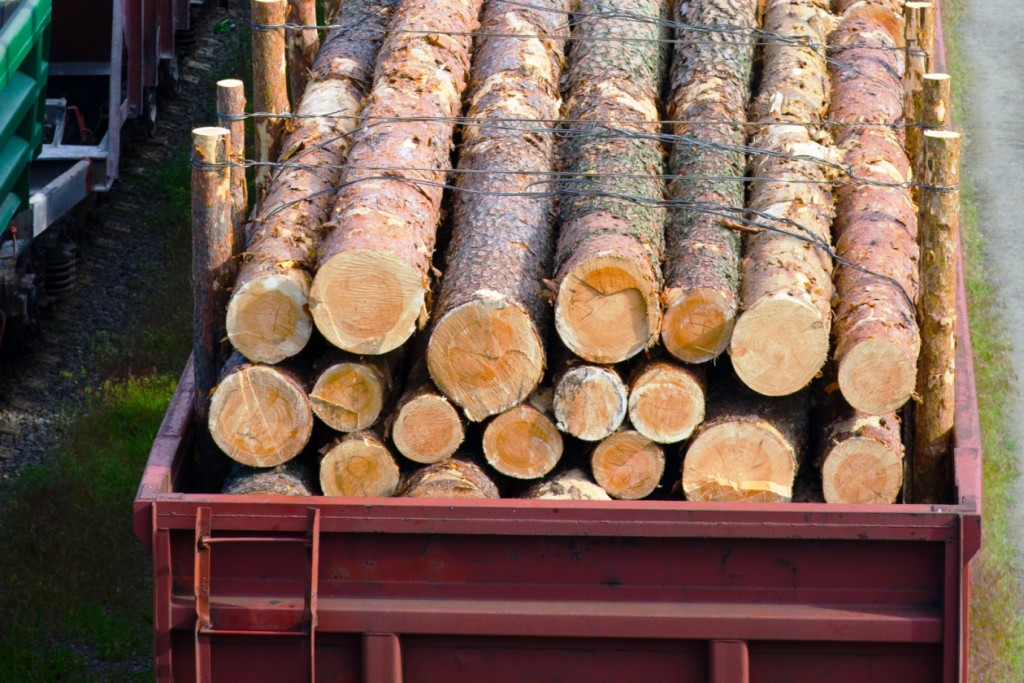 Restricted clearances exist in a variety of locations on a railway. Some of the most familiar are seen with overhead bridge crossings. Others exist for the side clearance on railcars. These tend to be less obvious and not always as clearly marked as an overhead clearance sign.
Restricted clearance can be found in many railway yards while others may be at private sidings in factories or plants. The location of restricted side clearances should be marked by a sign located next to the track or if no sign is present the location will be shown in special instructions for the siding or yard. It is the job of the safety officer to ensure that all crew working in the yard are familiar with the clearance issues.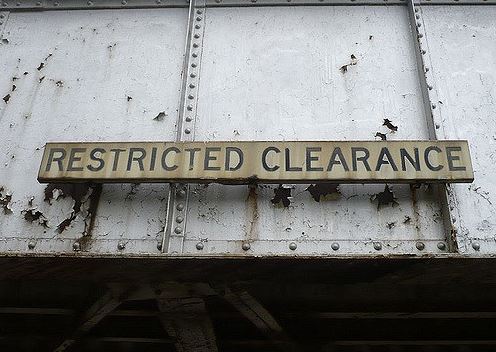 What to do if riding a railcar into a Restricted Clearance area.
Let's assume you have been instructed to place cars at a private siding. You are riding on the leading car and as you approach the track, you notice a restricted clearance sign.
Q: What must you do?
A: You must stop the movement of the cars and detrain (get off) the car.
According to the CROR general rules (c) (iv) & (d) for Restricted Clearances and the Alberta IROR (Alberta) 2.3 (d) and 2.4.
Restricted Clearance signs as well as special instructions will advise you about the danger of riding the side of cars when switching at those specified locations.
Restricted Clearances exist when there is not enough room between a structure such as a loading dock and the cars being placed.
Sometimes tracks will be too close from one another to allow a crew member to ride the side of cars.
So Remember, before switching cars at locations you are not familiar with, always verify if Restricted Clearances exist. If you are not sure, do not ride the cars.